MARCH 29, 2021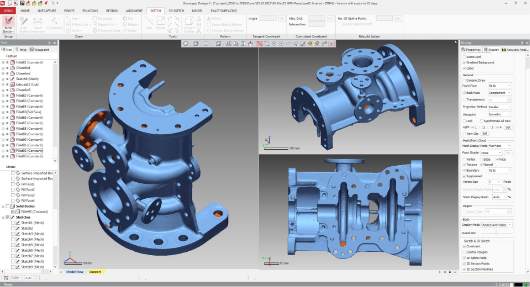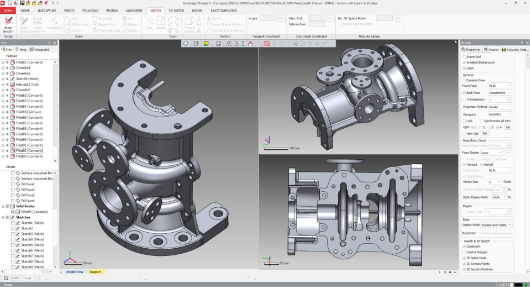 Have you ever wondered about bringing back something to life again?
Don't say, zombies.
Imagine digitizing an object that became obsolete?
We have the better answer. In the modern world, a lot of technologies paved the way for a better understanding of the tremendous growth in 3D Scanning rather than visualization in 2D. Usually broken or worn out things get chucked away rather than being fixed.
Replacing the worn-out part using reverse engineering application in real-time changes the game here. Let's look into the challenges and solutions in 3D scanning of worn-out parts.
Challenge: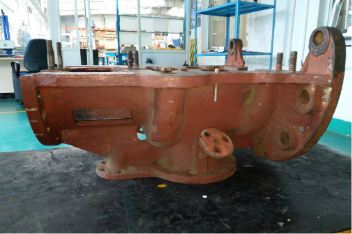 A customer approached us with a different problem. A 20-year-old giant pump seems to be in huge trouble. The pump's working medium is blackish water which runs 16hrs/day resulting in the casing cover weariness. The customer felt that the efficiency and life cycle of the pump are being reduced. Drafting of pump cover was lost. Our challenge is to replace the worn-out parts and convert the pump casing into a digitized 3D model.
Solution: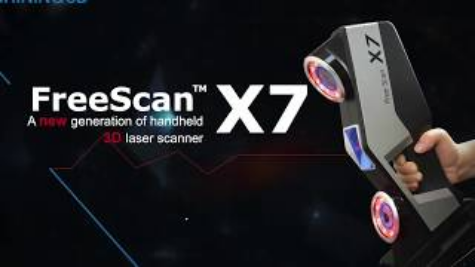 In the reverse engineering process, we can scan the part, make changes to the design and recreate the worn-out parts using the software. This is a large volume part so obviously, we should go for the FreeScan X7 scanner.
FreeScan X7 is an on-site metrology grade certified Handheld portable type laser scanner. It features flexible and convenient scanning mode, and the 3D industry scanner's high accuracy and stability. It is designed to scan large measurement objects with complex shapes. The accuracy ranges up to 0.03mm
Workflow process:
For 3D scanning of large objects, We prefer FreeScan X7 as it uses the laser as a light source and it is not harmful to the eyes. It can work in harsh environments and generates as-built raw data
Applying the white spray to the pump casing part for recognition by the scanner is not required in the FreeScan X7
For the volume of a part to be scanned, GD&T inspection has to be done to verify its flatness
FreeScan X7 works with a Sticker based method. The reference for Scanning the pump cover is taken by placing target stickers on them.

FreeScan X7 is used to scan the pump casing part in the shopfloor now.
The scanned part is uploaded as CAD data
Post-processing work like replacing the worn-out bits is done in Geomagic Wrap software
The scanned mesh data is imported in Geomagic Design X software

The CAD model is created from the mesh surface in .xrl format
The CAD data is compared to actual scan data

The CAD data is live transferred to Creo modeling software.
Hardware used:
FreeScan X7 is an industrial-grade 3D Laser scanner system with only 0.95 kg following Laser class II eyesafe certified & German VDI/VDE 2634 calibration.
Software used:
Geomagic wrap:

Geomagic Wrap delivers the most easy-to-use, affordable, fast, accurate path from point clouds to 3D polygonal and surface models that can be used instantly in downstream engineering, manufacturing, engineering, art, industrial design, and more.
Geomagic Design X:

Geomagic Design X, the industry's most comprehensive reverse engineering software, combines historybased CAD with 3D scan data processing so you can create feature-based, editable solid models compatible with your existing CAD software.
Results
Restoring the worn-out parts is a great challenge. We executed it flawlessly with the help of reverse engineering. Like this, several parts can be replicated and created by considering this drawing as a masterpiece.
What's next?
Obsolete automotive parts or draftings need to be preserved. We can do it with the help of reverse engineering. We can save our art and heritage with this scanning method. In PRECISE3DM, our dedicated team works for Digital Reverse Engineering and offers exclusive services.
RECENT POST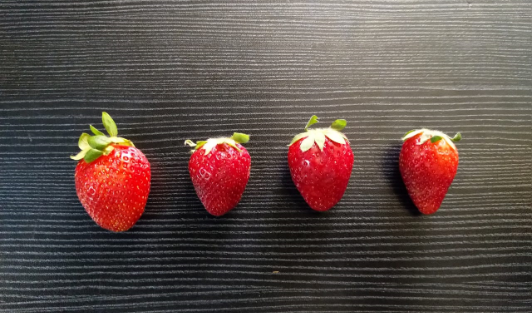 MARCH 24, 2021
3D SCANNING OF A STRAWBERRY?
This is an honest and inspiring story about an organic object with a complicated surface topology getting scanned. In recent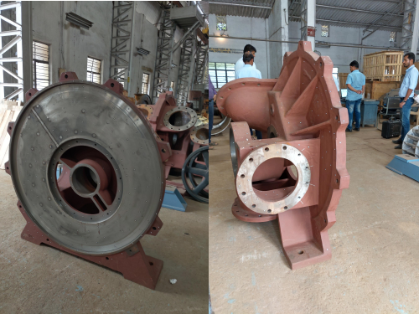 MARCH 24, 2021
3D INSPECTION OF LARGE PARTS
At first, it may appear to be a straightforward scanning task. But it can quickly turn into a multi-phase project that stretches out