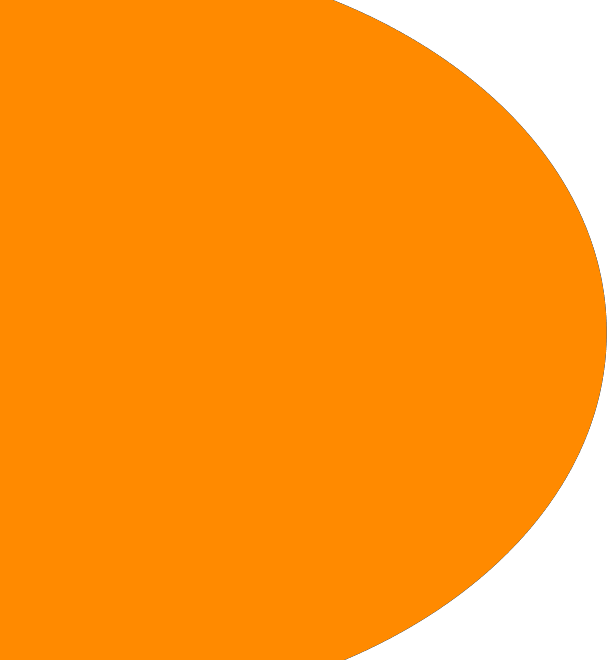 3D Scanning Service
in the USA
SCAN ANYTHING, ANYWHERE
3D SCANNING SERVICE
PRECISE3DM provides 3D Scanning application-based services in the USA by connecting 3D Scanning Service providers and end users who need to 3D Scan the parts and assembly in the USA for Reverse Engineering and Digital Inspection applications.

Our technology partners are equipped with highly accurate 3D Scanners.

We use different types of 3D Scanners, such as White & Blue light 3D Scanners, Arm-Based 3D Scanners, and Handheld 3D Scanning techniques to scan the parts in the USA. We have the biggest 3D Scan to cad team, who we use to convert the scans to CAD models.
WHY IS PRECISE3DM THE BEST 3D SCANNING VENDOR IN USA FOR YOUR 3D SCANNING PROJECTS?
We use 3D Scanners that come with calibration certificates and are the latest 3D Scanner models in the industry.
We have India's most prominent team for Digital Reverse Engineering and 3D Inspection applications with 50+ Scan Cad experts.
We have collaborated with many 3D Scanner users in the USA to cater to the entire country
We choose the appropriate 3D Scanner based on your project, Depending on component size, Accuracy expectation, and application.
They can produce highly detailed and accurate 3D Scanning results.
Prompt Post-Project Support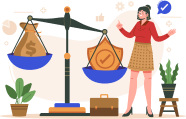 Competitive Price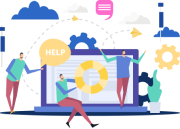 Quality Delivery

High on Intergrity
3D Scanning centres in the USA
FIND OUR CLOSEST LAB TO YOUR LOCATION
No matter where you are in the USA, we have strategically partnered with many 3D Scanning Service Vendors in almost all major American States & Cities.
We enable the customer to 3D Scan their part locally in the USA (Either by shipping the part to a nearer location or direct walk-in). After the scan, the 3d Scan data is processed in our design office. Inspected or reverse-engineered output is then securely transferred to the customer.
Onsite 3D Scanning in the USA
Is the part too large to move? No problem. With our On-Site Scanning Service, our team will travel with equipment to your location anywhere in the entire united states to scan your parts. After the Scan has been successfully completed, our design office will either reverse engineer or inspect the data and send you the file.
LOCATION
Precise3DM is located in Irvine, USA, by collaborating with 3DINFOTEC, where we have established a state-of-the-art facility dedicated to providing the highest quality 3D scanning services to our clients. Our headquarters serves as a hub for our operations in the USA and is equipped with the latest tools and equipment to handle even the most complex scanning projects. Contact us today at sm@precise3Dm.com or fill out the form to learn more about how we can help with your 3D scanning needs.

Precise3DM- 3Dinfotech
7 Hubble Irvine, CA
92618, USA
Blogs
FAQ
What is 3D scanning, and how does it work?
3D scanning is the process of capturing a physical object's shape and geometry as a digital 3D model. It works by using sensors such as lasers or structured light to measure the surface of an object and capture its detailed shape and dimensions. The captured data is then processed and used to generate a 3D model that can be used for various purposes such as product design, reverse engineering, animation, and more. The technology behind 3D scanning has advanced significantly in recent years, making it faster, more accurate, and more accessible to a wider range of users and applications.
Can you provide onsite 3D scanning services in the USA?
Yes, Precise3DM can provide onsite 3D scanning services to the entire US. Our team is equipped with portable 3D scanning equipment, allowing us to perform scans at your location, reducing the need to ship and handle large or delicate objects. Whether you need a scan of a large industrial component, a small needle, or anything in between, we are equipped to handle it with our onsite 3D scanning services. We can travel across the entire united states. Fill out the form to learn more about how we can help with your specific needs.
Do you provide a scan to CAD 3D modeling services in addition to 3D scanning services?
Yes, we provide 3D modeling services in addition to 3D scanning. Our team of experts can take the scanned data and create accurate, highly detailed 3D models that can be used for a variety of applications, including product design, design modification, manufacturing, animation, and virtual reality. We work closely with our clients to ensure that the 3D models meet their specific needs and requirements.
What is the turnaround time for a typical 3D scanning project in the USA?
The turnaround time for a typical 3D scanning project in the USA can vary depending on several factors, such as the size and complexity of the object being scanned, the level of detail required, and the available resources. However, on average, most 3D scanning projects can be completed within a few hours to a couple of weeks. Precise3DM is committed to meeting each client's specific needs and timelines, so we work closely with you to understand your project requirements and provide an accurate timeline for completion. You can fill out this form and know the turnaround time for your project.
Can you provide examples of successful 3D scanning projects you have completed in the past?
We have recently completed projects such as Entire passenger Car 3D scanning and Reverse Engineering, Laser 3D scanning and  Factory cad modelling of the American factory, and onsite 3D scanning and inspection of threaded components up to 250 numbers. Please book an online appointment to learn more about our previous projects. We shall show you an example of our case study during the online meeting
What is your pricing model for 3D scanning services in the USA?
Our pricing model for 3D scanning services in the USA is based on a variety of factors, including the size and complexity of the object being scanned, the level of detail required, and the desired turnaround time. Additionally, the cost may be influenced by the location of the project, the equipment required, and any additional services such as 3D modeling or post-processing. Typically, we offer customized quotes for each project based on the specific needs and requirements of the client. If you would like to request a quote for your 3D scanning project, fill out this form
Can you accommodate large or complex objects for 3D scanning in the US?
Yes, we can accommodate large or complex objects for 3D scanning in the US.. Our team has experience handling a wide range of objects, from small consumer products to large industrial components and structures. We use state-of-the-art equipment and techniques to accurately capture the shape and details of large or complex objects, and our team of experts will work closely with you to ensure that the final result meets your requirements. Fill out the form with details about your project; we'll gladly help.