June 25, 2021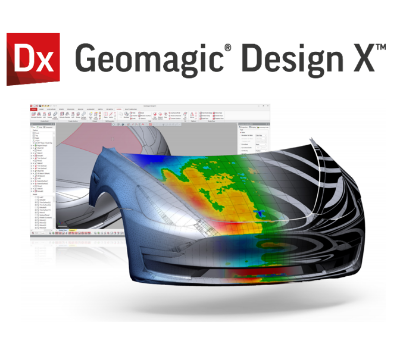 One of the best things about the Automotive industries is, they get to use their creativity to make cool cars and parts even cooler. The designers, manufacturing team can be more creative and get the freedom to work out on all projects.
But they stumble upon something like a timeline, not having the right equipment and workflow for the mass production of the part.
For this, we need a game-changer for reverse engineering on some parts to save time that can go all the way through CAD design and 3D printing.
Let's look into the challenges and solutions of reverse engineering using Geomagic Design X
Challenge
In the automotive industry, we do own or purchase a part. But if there is a need for the same part again we cannot purchase it because it leads to more budget, time consumption, and disruption in workflow. A customer came to PRECISE3DM with a Car wheel Rim. He cannot purchase it again because it is imported from a foreign country and he wants to manufacture it in India. So our challenge is that we want to reverse engineer it without any modification and need the CAD file format for mass production in our country.
Solution
This process requires an As-built model and the only solution is using 3D reverse engineering Geomagic Design X software. Geomagic Design X is the industry-leading reverse engineering software that uses 3D scan data captured from a 3D scanner to create history-based CAD. Geomagic Design X is purpose-built to create manufacturing-ready CAD models directly from scan data. With Geomagic Design X, you can create feature-based, editable solid models with a history tree compatible with your existing CAD software. Geomagic Design X is a tremendous benefit for reverse engineering process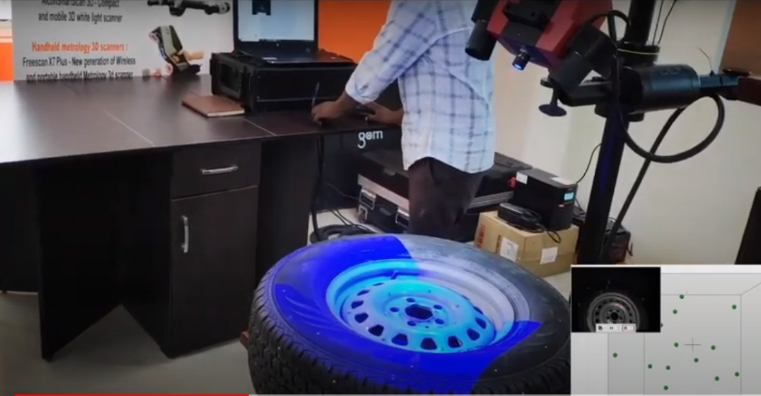 Workflow process
For 3D scanning of small to medium size objects, we prefer optical blue light GOM ATOS compact scan. It can create digital copies of parts. The blue light technology further improves the scanning of dark or colored surfaces while making them resilient to environmental factors
Clean the glossy portion of the rim before spraying
Apply spray on the part to be scanned by Gom Atos scanner
Place the target points stickers on the part to be scanned as a reference point.
With the help of Gom Atos compact 3D scanner, scan the car wheel rim.
After the scanning is completed, post-processing work takes place to correct the uneven surface in the software.
The 3D scan data is imported in Geomagic Design X software
Initially, the scan data is aligned using the feature Align between scan data.

We can use the decimate feature to triangulate high definition point cloud into mesh data. The model region of the mesh is extracted using the Auto Segment feature.
The CAD data can be created from the mesh surface and it is compared with the scan data

The output CAD format is given in .iges, .setp file, or other desirable formats to the customer
Hardware used
GOM ATOS COMPACT SCAN
An exclusive giant tripod and additional photogrammetric options can be used with the GOM System to 3D Scan very large items to maintain a high level of accuracy.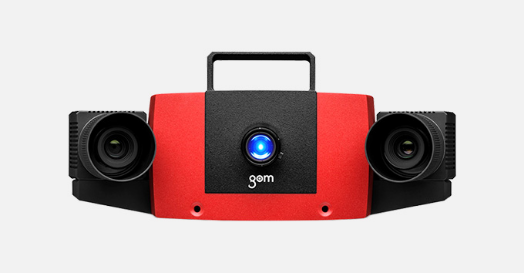 Software used
Geomagic Design X makes it easy to create editable, feature-based CAD models and integrate them into your existing engineering design workflow. Create manufacturing-ready CAD models directly from scan data in the fastest way possible.
Results
With the help of GOM ATOS 3D scanner and Geomagic Design X, we scanned and converted the data in CAD format and it is now used for mass production and it reduced the purchasing of similar parts and lead time.
What's next?
We can now digitize copies of the part and recreate the design from lost drawing for any kind of object using Geomagic Design X. We at PRECISE3DM help to create CAD models for existing objects and reverse engineer them right away.
RECENT POST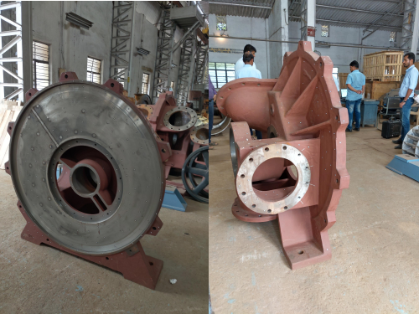 MARCH 24, 2021
3D INSPECTION OF LARGE PARTS
At first, it may appear to be a straightforward scanning task. But it can quickly turn into a multi-phase project that stretches out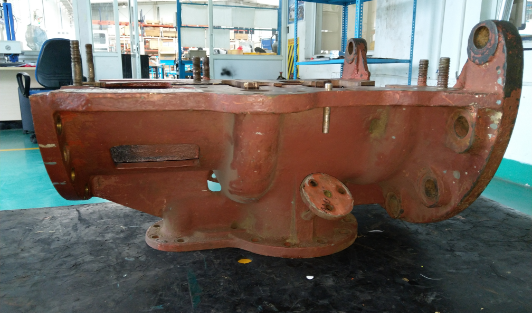 MARCH 24, 2021
REVERSE ENGINEERING OF WORN OUT CAST PART
We have the better answer. In the modern world, a lot of technologies paved the way for a better understanding of the